Boost for mental-health care in singapore
Meinhardt's Civil, Structural and MEP teams are collaborating on a new 300-bedded Psychiatric Nursing Home at Buangkok Green Medical Park for the Ministry of Health.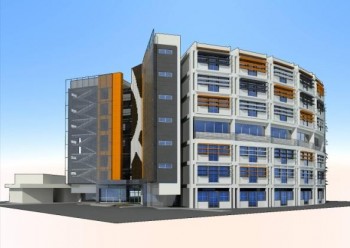 As part of the Singapore Government's efforts to provide state-of-the-art health care facilities for an ageing population, plans were made to develop a 7-storey psychiatric nursing home.
With Meinhardt's multi-disciplinary approach in delivering complete engineering solutions, both our civil and structural as well as MEP teams were commissioned to undertake the consultancy roles for this project.
The civil and structural works have been closely coordinated with the architectural aspects to create and enhance spaces which encourage rest and relaxation. This includes wards, landscaped gardens on the ground level of the building, a dining area and spacious physiotherapy and workshop spaces. To create this feeling of openness, the designs include the use of post-tensioned transfer beams on the 4th and 7th floors to enable zones with minimal columns.