Meinhardt awarded the Eco-Office certification for the second time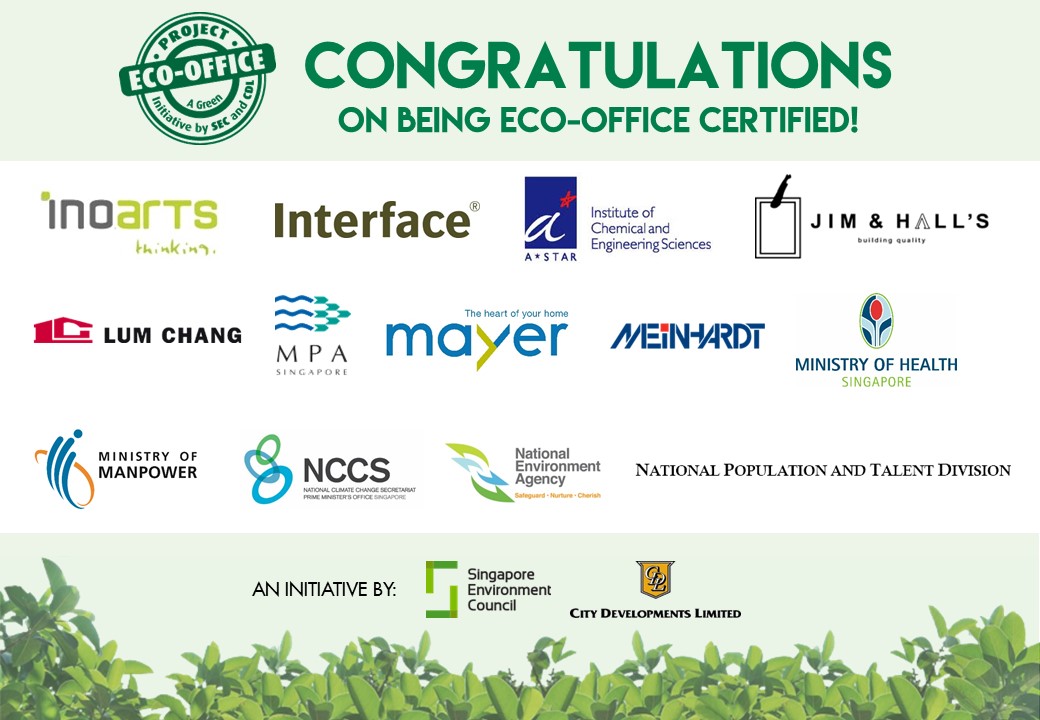 Meinhardt has been awarded the Eco-office certification, the second time – the first in 2012. Project Eco-office is an initiative set by Singapore Environment Council and City Developments Limited which was launched in June 2002 to mark World Environment Day.
Meinhardt is committed to saving the environment by incorporating environmental practices into our daily lives. Our eco-office initiatives include feeding the printer with recycled paper, encouraging greenery in the office and the use of recycling bins and waste paper boxes stored under desks. To Meinhardt, saving the environment starts from the little things such as switching off the lights and shutting down of computers at the end of the day. Consistently reducing the amount of energy, water, and paper our businesses use can make a huge difference.
Meinhardt believes the involvement of every employee contributes to a greener, environmentally friendly workspace and will continue to inspire and educate the principles and practices of office environmental responsibility. With this certification, Meinhardt aims to facilitate development of a continual improvement cycle for office 'greening' and consistently identify areas of environmental initiative in greatest need of improvement.