Dr. Nasim is conferred the NUS Distinguished Engineering Alumni Award
Dr. Nasim was awarded the Distinguished Engineering Alumni Award at the NUS Faculty of Engineering's alumni gala dinner held on the evening of 16th October at the Shangri-La, Singapore.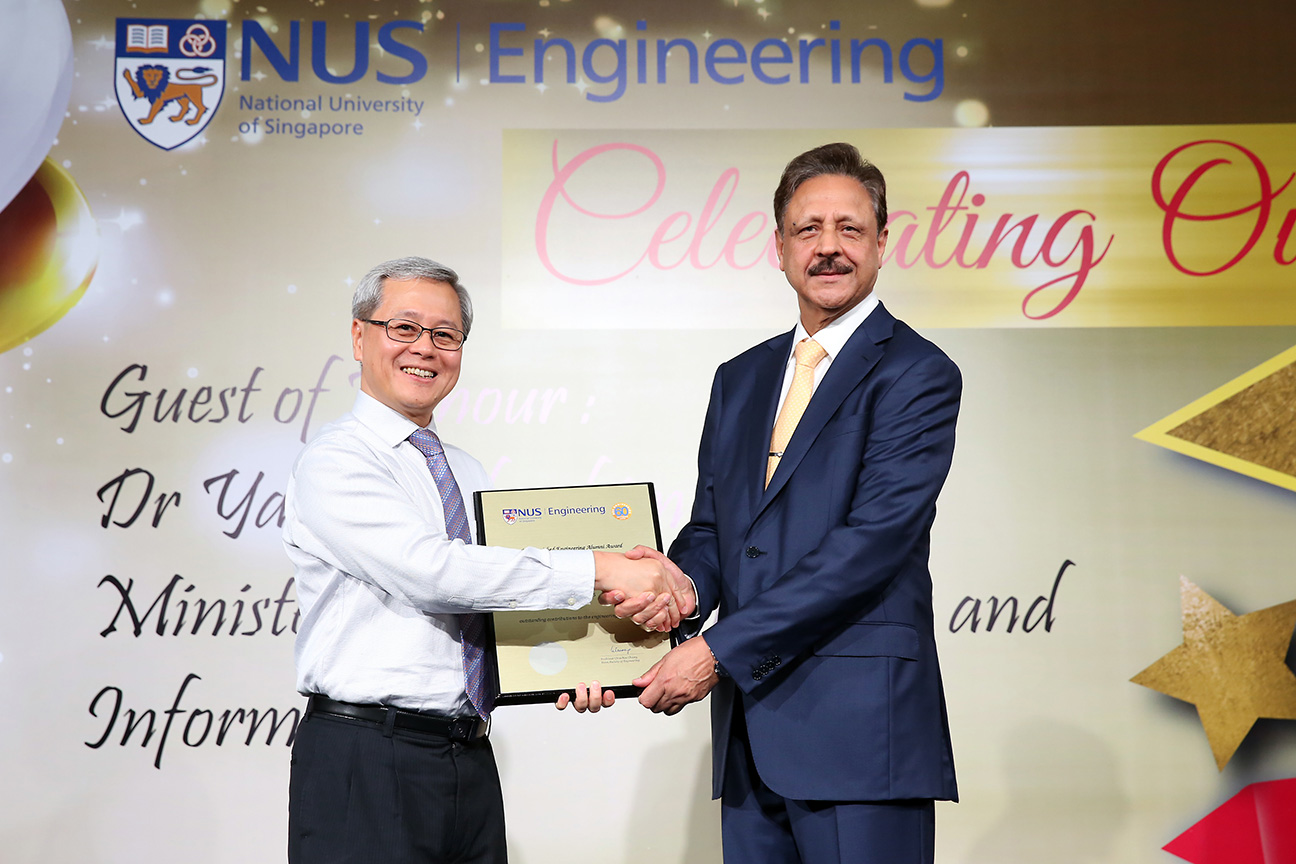 The Distinguished Engineering Alumni Awards were instituted in 1989 and conferred on engineering alumni who have distinguished themselves nationally or internationally by their excellent and sustained contributions and achievements in public and community service; entrepreneurship; or in a profession or scholarly field.
Dr. Shahzad Nasim graduated with a Master of Civil Engineering degree from the University of Singapore in 1976. He chose the University of Singapore over Cornell University to study engineering at, and thus started his story in Singapore.
Coming to Singapore to study at the University of Singapore (now NUS) was the best decision of my life. Studying at the University of Singapore was highly enriching and a great learning experience. The environment for research and the individual attention from the professors were comparable to the best schools anywhere. Whatever little I have achieved, I owe it to Singapore and my alma mater – NUSDr. Nasim – Group Executive Chairman
Dr. Nasim has built a regional reputation for providing highly innovative, buildable and cost-effective solutions for tall buildings and complex infrastructure projects. Projects led by him include some of the landmark commercial offices, residential, retail and entertainment complexes, such as the Marina Bay Financial Centre, The Sail @ Marina Bay, One Raffles Quay and the 63-storey One Raffles Place in Singapore, as well as The Dubai Mall and the 82-storey Ocean Heights in Dubai.
On behalf of the Management and Staff of Meinhardt Group of Companies we would like to congratulate Dr. Nasim on receiving this prestigious award.