Myanmar: Opportunities and Insights
As Myanmar continues to open up its economy, it is becoming one of Asia's most sought-after investment destinations with booming infrastructure and urban opportunities. Omar Shahzad, Group CEO of Meinhardt, spoke with Oxford Business Group and gave his take on the opportunities in Asia's fastest growing economy. Meinhardt has been in the Myanmar market for five years and manages over 150 infrastructure and urban projects.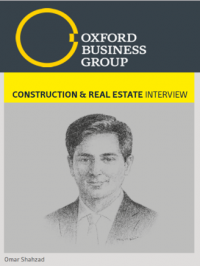 For full interview, please read it here.